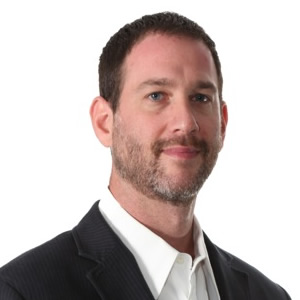 Mark Daniel
Managing Director Location: Delray Beach, FL Contact: +410.336.7254
Email:
[email protected]
Mark Daniel, Director of Business Development, is essential to the growth of Domain Holdings since joining the team as an original employee in 2010. Mark reaches across many internet marketing and domaining channels to ensure increases in and retention of clients for Domain Holdings and its properties.
Always in tune with the current domain market, Mark has keen insights, and has proven time after time what it takes to be a successful domain broker. He is well educated across many verticals of internet advertising, intellectual property, online marketing, SEO, and more. He also constantly has his pulse on the ever-changing search landscape and prides himself on transparency, customer relations, and always doing right by his clients.
Mark attends most industry-specific tradeshows and events to constantly find new buyers and sellers. He doesn't see himself as a salesman, but more of as a matchmaker, trying to fit the right buyer to the right seller.
The majority of Mark's domain sales are to end-user clients and companies instead of the wholesale domain aftermarket. Mark understands how specific buyers and sellers think, and provides his perceptions and rationale for why a domain name is worth what it is worth. He aims to broker deals that benefit both buyer and seller. His years of experience along with his expertise greatly benefit his clients.
Prior to joining Domain Holdings, Mark joined John Ferber to build USO Networks, a video SEO company; he is still involved with this role today. After graduating from Florida Atlantic University in 1998 with a Bachelor's degree in Communications and Music, Mark worked as a Senior Leasing Representative in the regional mall real estate industry in the Northeast for more than 10 years.
Mark currently lives in Boynton Beach, Florida, has a passion for live music and is an avid guitar player.
How Can Mark Help You?
Mark's main focus when selling a client's domain name is to strategically find the right end-user buyer who can benefit the most from an asset. This means finding end users far outside the domain community and Mark has a knack for researching and identifying potential end-user clients for almost any domains. And it doesn't stop at finding the end user, Mark also helps them understand the power of a domain that is relevant to their business.
Mark will only work on domain names he feels are sellable and therefore puts forth the time and effort needed to get the most value for his client. Finding the right assets is critical to the success of the job. Some of Mark's favorite properties to work on include:
Premium domains
Revenue/traffic generating websites (with at least one-year track record of stable income)
Stealth acquisitions and divestments
If you would like to talk with Mark about buying or selling premium domain names, feel free to reach out via phone or email. For more reasons why should call Mark, click here.
What I do at Domain Holdings?
I am Director of Business Development and one of our top Premium domain brokers helping clients acquire and divest domain names.
What's your favorite thing about working for Domain Holdings?
The team spirit and expertise that just oozes from the walls when you walk in!
Prior Work Experience
General Manager of Record & Tape Traders music stores, Leasing Consultant at The Daniel Group, LLC (family business, regional mall real estate).
My Education Includes
Bachelor's Degree in Arts & Humanities from Florida Atlantic University
How do you explain what you do for a living to someone outside of our industry?
I am a matchmaker who helps people buy and sell domain names.
My Family
I live with Jennifer, my love, soul mate, and fiancé of 10 years, and our 80-pound American Bulldog, Nico Blue. My awesome parents, older sister, and niece and nephew live in Maryland.
Who are the people who inspire you most?
My Mom, Dad, and fiancé are my greatest inspirations. I also have a few special people looking down on me who help guide me through life–my Oma (grandma) and my dear friend Jon Alsop. Each of these people has their own unique attributes that make them so important to me.
What is your proudest accomplishment?
Meeting Jennifer and raising our puppy.
What are 3 words that would best describe you?
Kind, positive, and persistent.
What are 2 things about yourself that most of us here would be surprised to learn?
I have seen several hundred concerts in many locations throughout the country. I play guitar, bass, piano, keyboards, hand drums, mandolin, washboard, and ukulele.
What do your friends say about you?
I am fun, genuine, and a generous giver.
Any pet peeves?
People who text or talk on the phone while driving (this means you!).
If you could do something else for a living, regardless of prior experience or education, what would you do?
Be a rock star.
What are your hobbies, or what skills unrelated to Domain Holdings do you possess?
Music is a very big part of my life. I am a musician and have been an avid guitar player for 25 years. As I mentioned above, I also play several instruments. I love to see live music.
Where is your favorite(s) places to travel to and why?
Melbourne Beach, Florida because it is a very laid-back small surfing town.
If you didn't live here, where would you live and why?
Colorado, because I love the mountains and scenery that you can only find out west.
What 3 items would I find in your refrigerator right now?
Water, fresh orange juice, jelly
If you could be a superhero, what would you want your superpowers to be?
Time travel
What is your favorite movie?
Fletch
If Hollywood made a movie about your life, who would play the lead role as you?
John Ferber or Paul McCartney
What is your favorite TV show(s)?
Seinfeld
What is your favorite type of music or favorite performer?
Phish, Grateful Dead, Billy Joel, Neil Young, Stevie Wonder. I love going to see live music and have an affinity for classic rock and jam bands. It's hard to pick just one favorite, but I am always inspired by the words of Jerry Garcia: "All good things, in all good time."
What embarrassing skills sets do you possess?
I can spin plates!