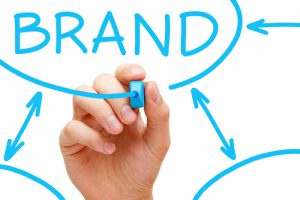 We understand how important a brand is and work hard with brand owners from all over the world to acquire and find domains that can help strengthen or protect a brand. Whether it's a stealth acquisition, a domain for a new product launch, category killer domain names across a brand's vertical or even common mis-spellings we can help.
Just like a trademark or patent, a domain name is intellectual property and understanding the importance of protecting your brand online is more critical than ever. From the loss of direct navigation traffic to email security to exposing your customers to phishing scams you need to understand the online concerns many companies face today.
Direct Navigation Traffic
Let's make this simple. How many times have you typed in (something).com expecting to find information on something? You really had no idea if a website was there but it only makes logical sense to type in carprices.com if you are looking for car prices right?
Don't Be Embarrassed. We all do it.
In fact, 10's of millions of people do it every day and the owners of these generic domains often receive 1000's of highly targeted visitors. Now, imagine if you didn't own your company name or trade name of a product you sell. You can almost bet somebody else does and everytime someone visits that page they are often presented with ads from your competition. This loss can be measured in a number of ways but the bottom line is you are losing visitors which are looking to find you.
Every brand should own their company name in .com and the category killer name of the product(s) they sell. Take a look here how many of the world's top brands have invested in domain names.
Email Security
We cannot emphasize how important the topic of email security is. We know domain owners who been copied on trade secrets from companies simply because they own the most natural .com for a brand. Not everybody will copy and paste an email and people in general make certain assumptions when typing an email address.
The first general assumption is that your company's email address ends in a .com address. So if you are operating on a .net (or other) extension you can but that somebody has emailed [email protected] asking for more information. The bigger your company is the bigger this problem. Imagine a vendor was sending you a confidential report and it leaked to the .com owner by accident?
Higher Ad Quality Scores
Many advertising experts agree that a .com domain could increase your ad quality score. This higher score could even result in lower advertising costs.
Less Exposure to Phishing Scams
What if some less than honest person decided to pick up a domain related to your company and started asking people to fill out surveys or send them to less than reputable websites. It happens every day, to millions of people worldwide. Whoever manages your brand protection must understand that this alone can cause irreparable damage to your brand even if you weren't involved.
Contact Us Today to learn more about our Brand Protection solutions.