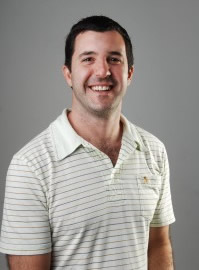 My Take on the New GTLDS – Joe Uddeme
Over the past 18 months a tremendous number of clients and colleagues have been beyond apprehensive regarding the impending introduction of roughly 1,700 new  Generic Top Level Domains (GTLDS) into the current marketplace. What will happen with domain values? How will these new domains affect the internet? Who will buy these domains?
These are just a few of the questions I am asked daily.
One point I keep hearing is that only 20 percent of users worldwide (in developing countries) have access to the Internet so this means the domain industry is still in its infancy. I tend to agree with that assessment…
Over the past few months, as a broker I have seen a more simplified approach from my buyer channel, specifically only buying .coms that are short, brandable or generic in nature. Many buyers and sellers are waiting on the sidelines for the dust to settle from the new GTLDS and no one really knows what will happen for sure. I do however have some key observations that I think are paramount to our business specifically, from the last 12-18 months.
Owners of premium .coms have been more willing to sell at some incredible pricing that we have never seen before.
Fewer and fewer transactions in the premium .com market (although there has been a nice uptick especially specifically since Sept 2013)
Supply is high while demand is stagnate, meaning the pricing for .com have dropped
The value of the .net has precipitously continued to decline, telling me that it will become the odd man out.
Some clients intend to acquire the new TLDS as a defensive play to protect their existing assets.
How Will The New GTLDS Affect the Evolution of the Internet?
Its simply too early to tell. In my opinion, Google is the unknown. They continue to shape the user's experience with relevant searches that only Google wants the user to see.  Will Google, who has applied for more than 35 new TLDS, give them to their user base for free? Is this going to be the norm as we move forward? With all of these unknowns, I think its an incredible time to be in the domain space.
Companies continue to find creative ways to capitalize and engage their audience with short brands that people can remember.
Will users become adopters of this new strategy? Will brands have their client's type in the likes of My.Bid to navigate to sites like Ebay or other auction platforms?
I certainly don't have a crystal ball, but I do have the knowledge and marketing background to understand that this is a very lengthy adoption process and it appears it will take many years for clients and users to get aligned with this new system….
Why The .Com Will Reign Supreme?
One of my biggest arguments is the fact that if you spend any time watching television, you will see that your average brand typically markets their website in their commercial marketing. In a one hour television show, the networks cram in up to 16 minutes of advertising. In a normal break of 3 minutes and an average television spot of 30 seconds, you would have 6 commercials airing. We see as many as five out of six companies marketing their .com. In addition, it has taken over twenty years for consumers to take a liking to and see the credibility of online brands. Over that period, the .com has become the absolute dominant force of driving traffic and branding to some of the largest companies across the globe. Furthermore, you will see some early adopters that buy into the new GTLDS with a few of those new extensions becoming very effective tools to increase brand awareness and exposure on the Internet.
However the next few years play out I am certainly looking forward to it!
About Joe Uddeme
Joe joined Domain Holdings Group in 2010 and has been integral in the company's overall growth. After 16 years of developing brands into successful businesses, he brings a wealth of hands-on knowledge from the business owners' perspective and is well versed in Domain development and Internet marketing techniques including SEO and SEM. In addition, he is proficient in pay-per-click campaign management and has been certified by Google.
His main concentration is attracting new clients to the various service offering of Domain Holdings and maintaining relationships with those clients.Prior to joining Domain Holdings, Joe was a principal for Encompass Communications, which offered marketing solutions and developed web strategies for small businesses.
Joe graduated from Towson University with a degree in Marketing and Advertising and has been a lifelong Entrepreneur.
"For the past three years, I have been on the front lines working with buyers and sellers to position, market, negotiate and close many premium .com transactions for some of the largest companies in the world. I am fortunate to have sold more than $12MM in premium .com domain inventory and have established quite a following of buyers and sellers who enjoy direct end user outreach to companies on a global scale…
Back in 1994 while some of my clients were acquiring premium domains, I was out wreaking havoc on the world, spending my time finding other ways to make a living. Who would of thought that it would take this long to see such an expansion of the Internet to take effect? Interesting times for sure in the domain space."
https://www.domainholdings.com/wp-content/uploads/joe-headshot-199x300.jpg
270
199
Joe Uddeme
https://www.domainholdings.com/wp-content/uploads/dh-logo-medium-31.png
Joe Uddeme
2014-01-08 05:39:11
2014-01-08 05:39:11
My Take on the New GTLDS – Joe Uddeme