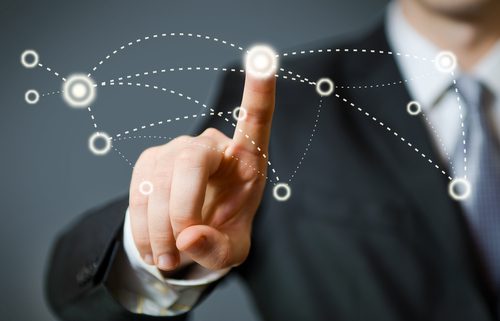 Selling a Domain – How We Connect with End Users
What I love about this industry is everybody has their own niche. Whether its GoDaddy's including only products they own in the shopping cart, SEDO's international marketplace reach, Namejet's golden expired inventory from Network Solutions or any number of other companies who have significant advantages of their own right.
When I joined Domain Holdings it was a decision that took a while to make. Working from home was a luxury I loved but deep down I also wanted to be part of something bigger. After a couple cruises, many nights out, a DomainFest conference, a Traffic conference and Jason and John's consistent harassment I finally caved in. It was one of those few decisions in life you don't regret.
Over the last year Domain Holdings has had some tremendous growth both in our brokerage division and our technology side. We have been pretty quiet on the PR side of things due to a large string of NDA's on sales and a simple focus on building something much bigger. There are so many great things happening here I wish we could share with you but you'll just have to wait. 2014 will be a huge year for us, our employees, our shareholders and our customers.
Our most visible asset is our brokerage division and with very good reason. Not many people can provide the level of service we can for premium domains and it's something we continually invest in and refine.
When the company was founded a few years ago the vision of the brokerage team was not to sell massive amounts of domains through a marketplace, run auctions or compete in the drops. We had one simple goal – Build the greatest outbound brokerage team ever.
Today we have an extremely smooth process and our success over the past year has proved time after time that our customers truly value how we are different from other brokerages.
As we go into 2014 and you are thinking of selling (or buying) domains then I think its important to highlight the many things that make us the best choice in the industry.
Collective Wisdom
Do you know that every time we consider representing the exclusive right to sell a premium domain we have 14 people sit around and talk about potential companies who may be interested in the name?
This group of people includes John Ferber, Chad Folkening, myself, all of our brokers and more. We never make a single phone call or contact a prospective client until we have this meeting.
We also have built our own proprietary collective wisdom technology to get those people's appraisal opinions in an unbiased fashion + our own unique proprietary software which uses tens of thousands of historical transactions and some of our own proprietary factors to determine the probability of a domain name selling at a specific asking price. This is so much more than an appraisal – it actually helps define the probability of selling a domain at a specific price point.
Why is this so important?
Simple. Knowledge is power. There are so many people with industry experience here it would be nothing short of unacceptable if we didn't embrace that. You deserve nothing less.
Dedicated Outbound Brokerage
Once we define potential candidates we make the effort to contact them. We will never list your names in a marketplace and just let you know when somebody randomly finds your name in a sea of domains. We have invested in multiple lead generation people, numerous applications and have even built our own technology to help find prospects who have a high probably of interest in your domain. This is above and beyond our large list of end users and clients who we already have relationships with.
Custom End User Reports
Have you ever listed your name with a broker and then 90 days later wonder what outreach they did? With us you never have to worry about that. We will provide you with a complete list of all the companies we have reached out to and even include their responses.
Competitive Commission
Why pay 20% commission for listing your name on a marketplace when you can pay less and have a team of dedicated brokers calling end users for you? Our commission is highly competitive and you end up getting much more for your money.
Custom Landing Pages
Would you like a Custom for Sale landing page for your domain? We often invest in custom landing pages for super premium domains listed exclusively with us.
Over 10 Languages
Our brokerage team consists of industry professionals who speak over 10 languages fluently including Spanish, Portuguese, Italian, Mandarin, Canadian and more.
FREE Escrow
All transactions using our purchase and sale agreement come with free escrow through our Domain Holding's escrow service.

These are just 6 of the many reasons we pride our brokerage division but the most important statistic in my mind is the percentage of sales we have to end users.
Whether it's August.com, CID.com, ContactUs.com (or any of so many more) we see our footprint in businesses all across the world. This dedicated outbound reach we provide is second to none and our brokers often work 7 days a week to help you find a buyer for your domain.
Are We for Everyone?
We certainly say no more than we say yes but there is logical reasoning beyond this. It wouldn't be fair to those who own premium domains (nor to our brokers who work on commission) to allocate time to anything less than a great domain.
Our primary focus is to represent the best inventory available and if your domain or portfolio qualifies then we want you to know our resources are dedicated to you.
So if you have a premium domain with reasonable price expectations and want to engage a company who is 100% vested in finding an end user for your domain then you should contact us. We can never have enough inventory and are always hiring more people to help provide you the best service in the industry.
Domain Holdings is more than just a company. We are a team of industry professionals who care about you and your assets.
How to contact us – Email [email protected] or visit this page.
https://www.domainholdings.com/wp-content/uploads/connect-dots.jpg
366
500
Alan Dunn
https://www.domainholdings.com/wp-content/uploads/dh-logo-medium-31.png
Alan Dunn
2013-12-16 06:27:31
2013-12-16 06:27:31
Selling a Domain – How We Connect with End Users