Domain Holdings Q3 Report 2014

Domain Holdings is extremely proud to announce our Q3 sales report showing another quarter with almost $10,000,000 USD in sales. While our top line number was slightly down (-3.8%) the number of transactions were up 7.8% and our largest deal was $2.7 Million versus $5.0 Million in Q2 showing a much healthier overall diversity in sales.
During Q3 we were involved in many key transactions including the sale of BentoBox.com, House.com, Organize.com and more. Highlights from the quarter included:
$9,554,983 in Total Q3 Sales
$796,249 Average Weekly Sales
$29,934 Average Domain Sale
300% + Increase in China Sales
73.84% of ALL Sales End Users

Buyers by Country
Our Q3 sales saw a huge increase in buyers from the China market including both end users and investors. In Q2 only 9.2% of our sales were conducted with China buyers versus 28.1% in Q3. This is a staggering 300% + increase and re-emphasizes the importance of the China market to the domain industry.


Average Weekly Sales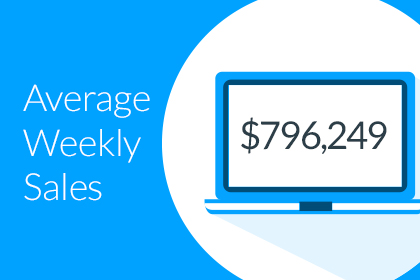 Q3 weekly sales averaged $796,249 vs. $764,278 in Q2 – representing a 4.18% increase quarter over quarter.
This weekly average represented a strong summer for sales and continued strengthening of our relationships across key verticals including the start up community, big brands, agencies and the China market.
We also expanded our custom portfolio management in Q3 for large owners of premium domains increasing our available exclusive premium inventory.

Average Domain Sales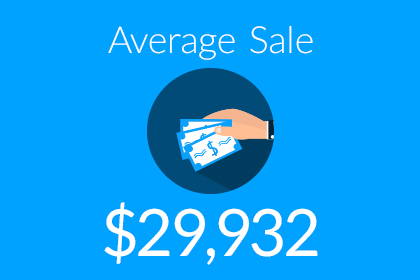 As a premium domain name brokerage firm our focus is on quality relationships and quality inventory. While the average sale from some companies is much less its important to note that we do not have a marketplace or even our own O&O (owned and operated) inventory. This allows us a geniune focus on premium domain name sales and/or specific buyer requests which removes most of the smaller inventory sales.
In calculating our average sale we removed the top 5 sales and bottom 5 sales to help provide a more accurate overall picture of our performance.
Our average sale increased by 3.15% to $29,932 in Q3 representing a very strong average sale and further verification that the average cost of a premium domain is increasing.

Unit Sales by Dollar Amount
The vast majority of our sales are confidential and this is a trade off we have to make when dealing with larger transactions. However there are certain trends we can show without identifying any specific transactions and/or parties. This quarter we are introducing a month over month chart to make our sales history more visual and also provide some insight into the range of our highest sales.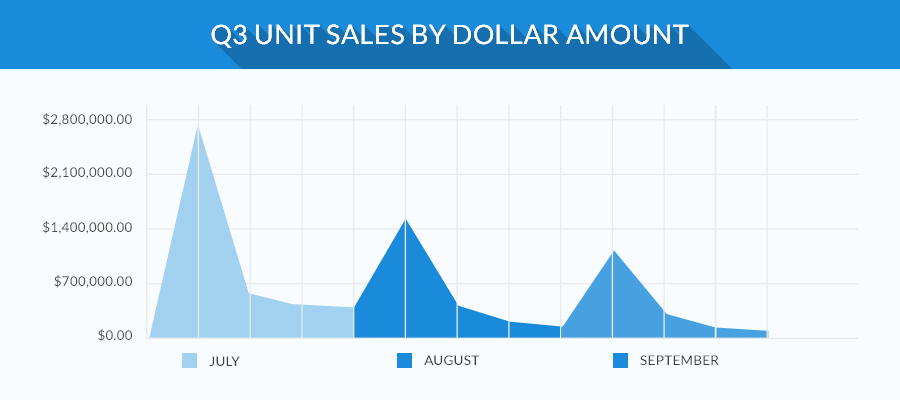 % of .COM Sales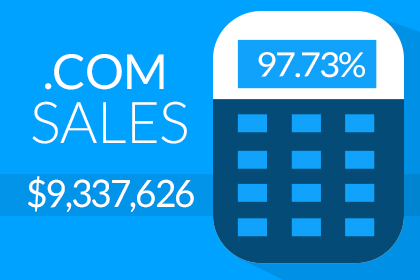 One big take away from Q3 results was the overall contribution of .com sales. 97.73% of our sales were .com domains.
As noted last quarter the amount of interest in new GTLD's has been ever increasing but we are still heavily focused on .com sales from a company perspective. This has to do with the with tremendous amount of premium inventory we have under exclusive representation along with corporate relationships where most of the domains owned fall under the .com TLD
One major note is we have seen more offers on new GTLD's this quarter than ever before and the demand for both premium .com's and new GTLD's seems to be increasing. The new GTLD domains are still finding price points primarily due to the short period since their introduction.
We fully expect the ratio of .com sales will stay a significant portion of our business but also decrease slightly as markets move to incorporate the wealth of options available to people as new GTLD's continue to gain traction and adoption in the aftermarket.

End User Sales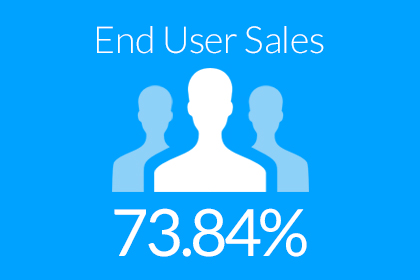 End user sales in Q3 accounted for 73.84% of all sales. While this number was down slightly from 79.21% in Q2 this actually represents an overall increase in end user sales due to a large sale in Q2.
This number is certainly in line with our company objectives and continues to demonstrate our commitment to putting domains in the hands of people who will best use them. Our biggest success factor here is the quarter over quarter increase in buyer requests and referrals. These account for a much larger percentage of our business every quarter reaffirming our committed dedication to client relationships.

How We Do It …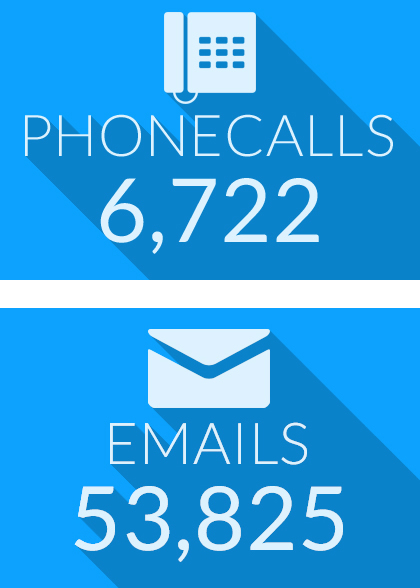 Q3 activity on the surface was down with 53,285 emails (-25.37%) and 6,722 phone calls (-43.28%) but this was purely due to increased efficiency by our brokers and technology.
A couple key takeaways can be made from the Q3 activity report however.
(1) We invested in more technology during Q3 improving our data abilities for inventory management and lead generation.
(2) Most of our brokers have been with Domain Holdings for over a year reducing the learning curve for newer hires.
(3) Greater specific buy requests which reduce the amount of targeted outreach to potential end users. There is already a buyer and a specific asset is requested.
Overall, it takes a lot of communication to make a sale. Simply based on the recorded volume of call and emails we averaged 59 calls and at least 480 emails per sale. These numbers are much higher when you include other forms of communication.
The difference in non-recorded events wasn't deemed significant enough to account for the total activity drop.

Looking Ahead
With back to back quarters of nearly $10 Million each there is no doubt we certainly we have this mark in mind to break in Q4 and the market for premium domains doesn't seem to be slowing at all. If anything, we continue to see a tightening of what is considered a "premium domain" and much higher values placed on acquiring the perfect domain by end users.
Last quarter we had the following predictions:
A continued rise in value for brandables and great 2 word dot com domains – (very true)
Further tightening of what is considered a great domain name – (this continues)
Higher interest in social media handle acquisitions – (we acquired 3x what we did in Q2)
Higher reported aftermarket sales for the New GTLD's – (none we can report, a few we know of privately)
Greater demand for upgrading domains from CCTLD's – (this continues to be a big trend especially for .eu and .com.au domains)
Increased investment from overseas markets especially China – (almost a 300% increase)
Overall our projections were pretty solid for Q3 and over the next few months we expect a continuation of the same projections.
I sincerely hope you enjoy the data we can share. We are extremely proud to be part of such a great industry and look forward to sharing even more data next quarter.
Sincerely,

SVP Sales and Acquisitions
0
0
Alan Dunn
https://www.domainholdings.com/wp-content/uploads/dh-logo-medium-31.png
Alan Dunn
2014-10-29 12:36:05
2017-04-15 06:33:13
Domain Holdings Q3 Report 2014