Meet Domain Holdings in Las Vegas at NamesCon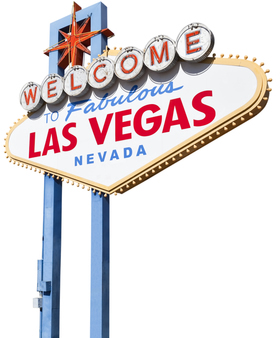 It's Almost That Time of Year.
What I love most about this industry is the constant introduction of new words through the power of branding.
In my college years I would have never guessed terms like Facebook, Twitter or Instagram would end up playing such a huge role in our life and yet they have.
Domain names play a critical role in this evolution of global vernacular. The most successful are typically short, brandable, memorable, pass the radio test and more. Some estimate that only 2% of registered domain names really have any value and based on the amount of domains we see it likely is a fair assumption. However it is these 2% which have incredible value and define our past, present and future. While it's true that money can brand anything it's also true that it costs a whole lot less with the right name.
NamesCon – The Perfect Brand
Personally, I believe NamesCon deserves a spot on the board of great brand names for 2014 as the term didn't exist for our industry until (what seemed to be overnight) Richard, Jothan and Jodi branded this only a year ago.
The domain name industry is not just about domains or parking revenue anymore. It's about naming all together and the NamesCon team has it right. Our industry has been wanting to evolve for years and while the new GTLD's helped spark everything in motion we also needed a change in conference naming ourselves. We are proud to say we not only support everything NamesCon is doing – but owe them a sincere THANK YOU for taking this leap.
Next week we will be sending 7 members of our Award Winning staff to Las Vegas to meet with customers and talk to new ones. With over 700 people in attendance my best advice is to contact us early and set up a time in advance to discuss working together.
Want to meet our Team at NamesCon?
Contact any of our team members below to reserve a time to talk about buying or selling domains. Over 700 attendees are registered so make sure to schedule something in advance!
Who is Attending?
We are also proud sponsors of The Jenga Game at WaterNight and Women in Domaining so don't miss out as we will have representation at these events for sure.
Contact any of our team members today. We want to be part of your strategy in 2015 and wish everyone the best of 2015 with safe travels to Las Vegas next week!
Sincerely,

Managing Director
[email protected]
About Domain Holdings
Domain Holdings Group, Inc. (DH) is an industry leading domain name brokerage firm specializing in the representation and acquisition of premium domain names.
Based in Delray Beach, Florida, Domain Holdings Group, Inc. was founded by a group of leading internet marketing experts whose domain industry experience dates back to 1995. The company's award-winning, distinguished management team retains over 75 years of combined experience working with a multitude of industry-defining organizations including Advertising.com, Mail.com and America Online (AOL).
The Domain Holdings brokerage team has assisted companies globally secure domain names, websites and other digital intellectual property. Clients include many well-known brands including Wikr, Mark Cuban Companies, Match.com, Liberty Tax, Astoria Federal Savings, Envivo Pharmaceuticals, Web.com and more.
The company's expertise includes all aspects of domain name brokerage and various naming rights such as:
Representation of High Valued Domains
Stealth Acquisitions
Social Media Handle Acquisitions
Website Sales
Domain Portfolio Management
Domain Auction Management
Domain Name Valuations
And more…
In 2014, Domain Holdings is expected to broker over $35 Million in transactions leading the industry in many key metrics including the amount of end user sales. For more information on the services of Domain Holdings please contact us.
0
0
Alan Dunn
https://www.domainholdings.com/wp-content/uploads/dh-logo-medium-31.png
Alan Dunn
2015-01-05 08:33:38
2017-04-15 06:35:32
Meet Domain Holdings in Las Vegas at NamesCon