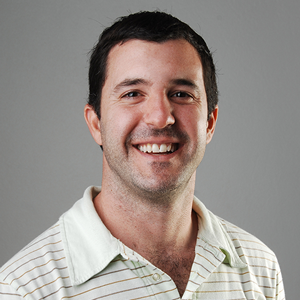 Joe Uddeme
Director of Business Development
Contact: 
[email protected]
Joe joined the company in 2010 and has been integral in recent growth. After 16 years of developing brands into successful businesses for himself, he brings a wealth of hands-on knowledge from the business owners' perspective and is well versed in Domain development and Internet marketing techniques including SEO and SEM. In addition, he is proficient in pay-per-click campaign management and has been certified by Google. His main concentration is attracting new clients to the various service offering of Domain Holdings and maintaining relationships with those clients. Prior to joining Domain Holdings, Joe was a principal for Encompass Communications, which offered marketing solutions and developed web strategies for small businesses. Joe graduated from Towson University with a degree in Marketing and Advertising and has been a lifelong Entrepreneur.
What I do at Domain Holdings?
As Director of Business Development, my job is to find collaborative ways to increase the visibility of the Domain Holdings brand by working closely with my clients to provide an expertise in the Domain space while assisting them with all of their goals and objectives. I continually strive to do right by my clients and grow meaningful relationships.
What's your favorite thing about working for Domain Holdings?
Innovation; Everyday I feel that my team is constantly a driving force in the innovation of technology. We have the greatest team because we are surrounded by experts in their field. Domain Holdings was built by a team of Rock Stars that understand how to monetize a domain and grow a business!
Prior Work Experience
Prior to joining Domain Holdings Group, I was a serial entrepreneur developing three successful retail stores from the ground up. For more than 15 years I built companies and successfully sold them off. I then started my own marketing and branding agency focused on small to medium sized business with a core emphasis on online marketing and media. I am certified by Google for PPC and have a keen understanding of SEO and how it plays a vital role in web monetization.
My Education
I graduated in 2000 from Towson University in Baltimore, MD with a degree in Communications and a concentration in Marketing.
How do you explain what you do for a living to someone outside of our industry?
I tell people that I am a domain expert. I am focused on assisting clients with their online footprint and growing their branding strategies. I assist clients with all negotiation, acquisition and divestment opportunity while protecting their anonymity in the process.
My Family
I am married to my best friend with two superb little boys ages; 6 and 2. I spend my weekends focused on my family, friends and ways to become a better human being and father. I currently reside in Baltimore, Maryland where I was born and raised.