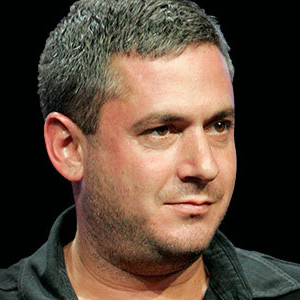 John Ferber
Chairman and Co-Founder
[email protected]
John is a true visionary and pioneer of the digital world, from creating the first-ever online interactive game to co-founding and building Advertising.com, the world's largest and most successful third-party online advertising network known today as the cornerstone of AOL's Platform A.
John has been named Entrepreneur of the Year by Ernst & Young LLP as well as a Washington Techway top executive under the age of 30 and one of IT Recruiter Magazine's "Top Techies to Watch." Under John's direction as chief product officer, Advertising.com's products and technologies set the trend for the industry, winning numerous awards such as ClickZ's "Best Optimization Technology" (2002) and "Best Advertising Network" (2004).
What I do at Domain Holdings?
I am a Co-Founder and serve as the Chairman of the Company
What's your favorite thing about working for Domain Holdings?
Working with a great team of talented individuals
Prior Work Experience:
Co-Founder Advertising.com, Microgiving.com, Car-Mercial.com, MyMojo and other startups
My Education Includes
Bachelor of Arts in Psychology, Towson University in Baltimore Maryland
How do you explain what you do for a living to someone outside of our industry?
Domain Holdings has two business lines, our premium Domain Brokerage and our Internet Marketing Technology Platform for Advertisers and Publishers
My Family
I'm recently married, the youngest of three sons, the Uncle to 12 nieces and nephews
Who are the people who inspire you most?
My Wife, My Brothers, My Parents, Richard Branson, You
What is your proudest accomplishment?
Meeting my wife
What are 3 words that would best describe you?
Outgoing, spirited, infectious
What are 2 things about yourself that most of us here would be surprised to learn?
I have a photographic memory and I love Electronic Dance Music
What do your friends say about you?
I am generous to a fault
Any pet peeves?
Lines, waiting, slowness
If you could do something else for a living, regardless of prior experience or education, what would you do?
Own a resort, be a teacher, drive a school bus, work at a restaurant, write a book, so many things to do so little time
What are your hobbies, or what unrelated to Domain Holdings skills do you posses?
I've played guitar for 30 years, I love skinny skiing, bullfights, going to concerts, relaxing on the beach, interacting with friends
Where is your favorite(s) places to travel to and why?
Anyplace with a beach on it!
If you didn't live here, where would you live and why?
California or Hawaii, I've always wanted to live out West and hope to one day
What 3 items would I find in your refrigerator right now?
Yogurt, SoyMilk, Healthy Foods
If you could be a superhero, what would you want your superpowers to be?
I believe I can fly!!
What's your favorite movie?
Fletch
If Hollywood made a movie about your life, who would play the lead role as you?
Kevin Connelly
What's your favorite TV show(s)?
Seinfeld, Two and a Half Men, Sharktank
What's your favorite type of music or favorite performer?
Phish, EDM
What embarrassing skills sets do you posses?
I can chew my fingernails off faster than anyone
For $1MM (tax free), are you willing to listen to Justin Bieber singing Gangnam Style for 24 hrs?
No.