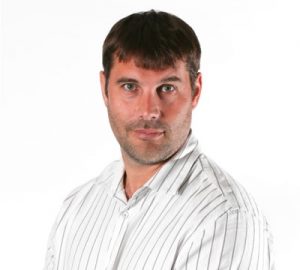 Chad Folkening
Co-Founder
Chad is the Founder of eCorp.com and Global Ventures, LLC a technology-based venture development, advisory and investment group established in 1996. With 15,000 premium Internet domains, 3 commercial historic buildings, and a 26,000 sq. ft. HGTV featured "Extreme Home", he continues to pursue ?new venture opportunities in the technology market and virtual/physical real estate space.
Chad has successfully built, sold and acquired websites that have led to development deals and partnerships with leading tech companies and Fortune 500 companies, including: Webex.com, Tagged.com, CafeWorld.com, PartyOnline.com, DigitalPoint.com and many others. Customers include Disney, IdeaLab, BSKYB, Google, Microsoft, DigitalRiver, BealBank, Zynga and many others.Charities he continues to support includes several animal and youth programs along with his own projects, ?including HomeWork.org and Entrepreneurs.org.
Chad lives in Miami and Indiana with his fiancé and son and attended Ball State University for its renowned Entrepreneurship program, as well as Butler University.
What's your favorite thing about working for Domain Holdings?
Always Movement in the Industry and Delray as a place to come to work is great.  Ok, its really the people.
Prior Work Experience
Been Domaining for 17 years
My Education Includes
Entrepreneurship School at BSU and Bulter,
Who are the people who inspire you most?
The Young Entrepreneurs creating billion dollar enterprises while giving back.
What are 3 words that would best describe you?
Happy, Healthy (expect for this dam ear issue) and Having Fun
Tell us 2 things about yourself that most of us here would be surprised to learn
I sing and play various musical instruments (in my head)
Any pet peeves?
Cigarette Butts on the ground and Ass breath from the smokers.
If you could do something else for a living, regardless of prior experience or education, what would you do?
Dolphin Trainer or Zoo Keeper
Where is your favorite(s) places to travel to and why?
My Bed
If you didn't live here, where would you live and why?
Europe for a few months then back to South Florida, we have the best weather in the world.
What 3 items would I find in your refrigerator right now?
Vegetarian Fake meat, fruit.
If you could be a superhero, what would you want your superpowers to be?
Fly
What's your favorite movie?
Porkies, Red Dawn
If Hollywood made a movie about your life, who would play the lead role as you?
Mark Walberg
What's your favorite TV show(s)?
House Hunters International
What's your favorite type of music or favorite performer?
Electronic Dance, Break Beats
For $1MM (tax free), are you willing to listen to Justin Bieber singing Gangnam Style for 24 hrs?
YEP and I would even watch video of him as well.